Challenge with the purple color on nail designs – welcome the spring is coming
Do you love the color purple? And really want to put it on your nails? Well, this post is suited to you. Let's explore it through the color purple on nail designs. See ya!
The purple color belongs to gentle color, cold color. In that, the purple color is a sign of winter, dark coat. Before we explore the purple color on nail designs, let's know detail this color.
The color purple has a variety of effects on the mind and body, including uplifting spirits, calming the mind and nerves, enhancing the sacred, creating feelings of spirituality, increasing nurturing tendencies and sensitivity, and encouraging imagination and creativity.
The purple color is a combination of red and blue, inside that the red is a powerful and strong color; blue is cold, fairy tails and secret. So the purple is always in fashion and for many people is one of the favorites to wear on clothes, on the nail. Many people associate this color with spirituality and nobility. It stimulates creativity and especially loved it queen Cleopatra in Ancient Egypt. The room where Richard Wagner composed his works was painted in purple because it encouraged his creativity and gave him inspiration.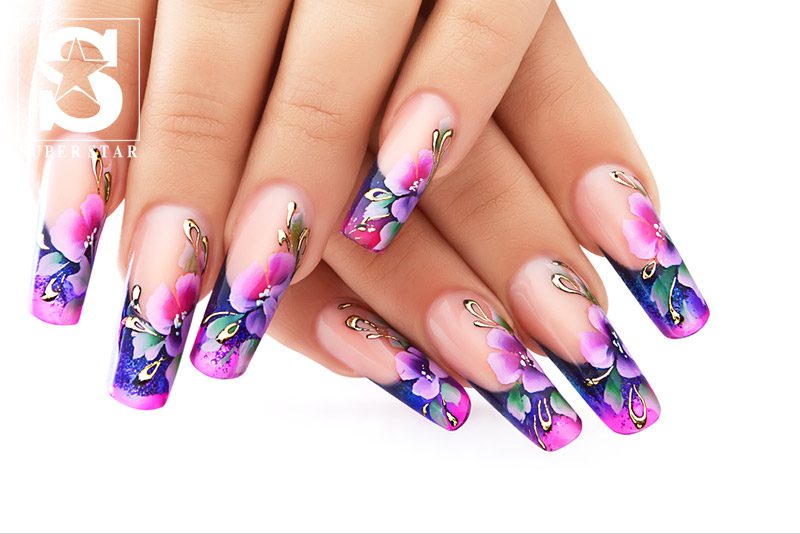 The purple color on nail designs – extra your imagine with flower pattern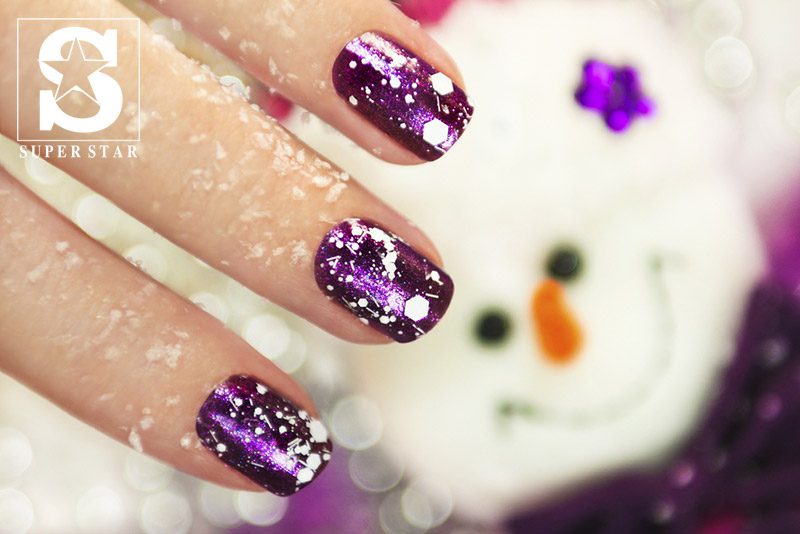 This nail design is suited for Merry Christmas with purple color and a little glitter.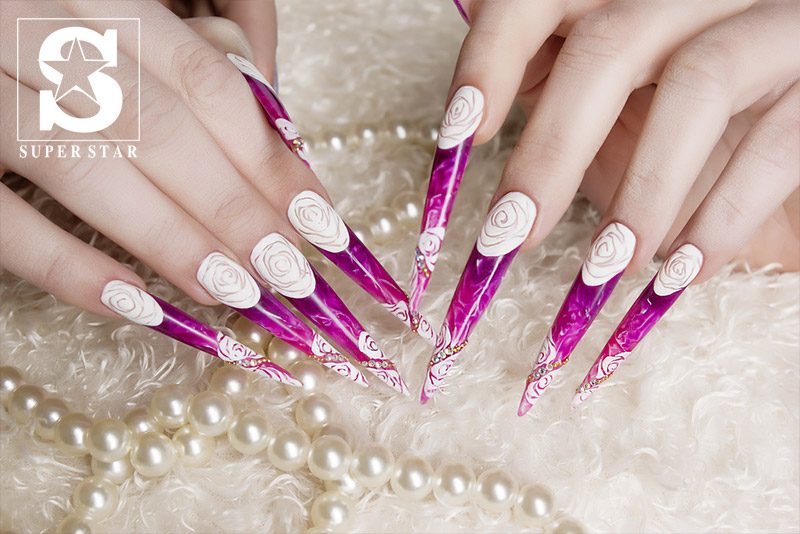 The sharp nail with strange styles: natural on top nail and slight purple cover. Like this!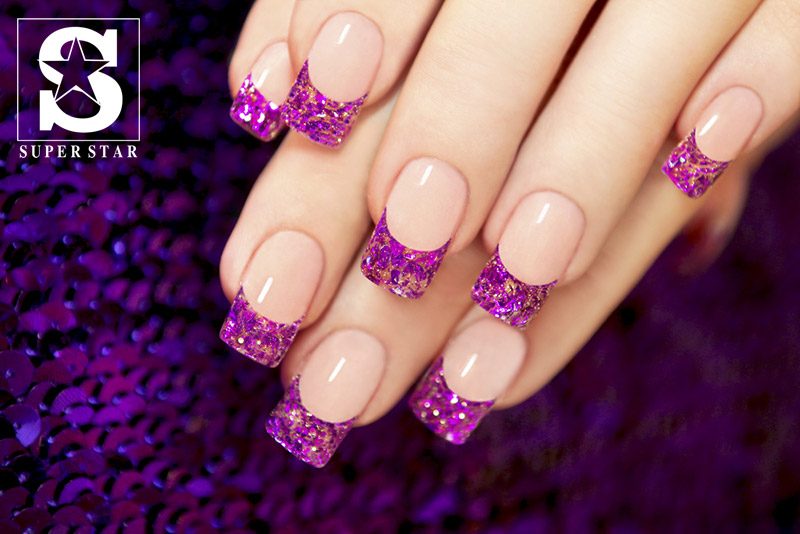 A matching nude color and the purple color on nail design. Anything else nail design with the purple color you like? Let's share with us.
Currently, Super Star brand is presenting and cover on 10,000 plus nail salons. So let's visit us at here to learn more about our products.