Top nails for Christmas season – A gift to you at the end of the year!
When the weather becomes cold, this is exactly announced winter coming.  Besides that, the world is covered by red, blue, green colors because of Christmas season coming everywhere. So, let's prepare full light jackets, jeans, coat, and scarves. And don't forget to apply on your nails with top nails trend in this especially time. Let's see more top nails for Christmas season together with us, now!
1. Nails for Christmas with black and white
You can create this nails for Christmas like below with simple pattern, example Reindeer, Heart, Bell, Christmas tree, so on.
Let's try with Black – Number 1 and White – Number 57.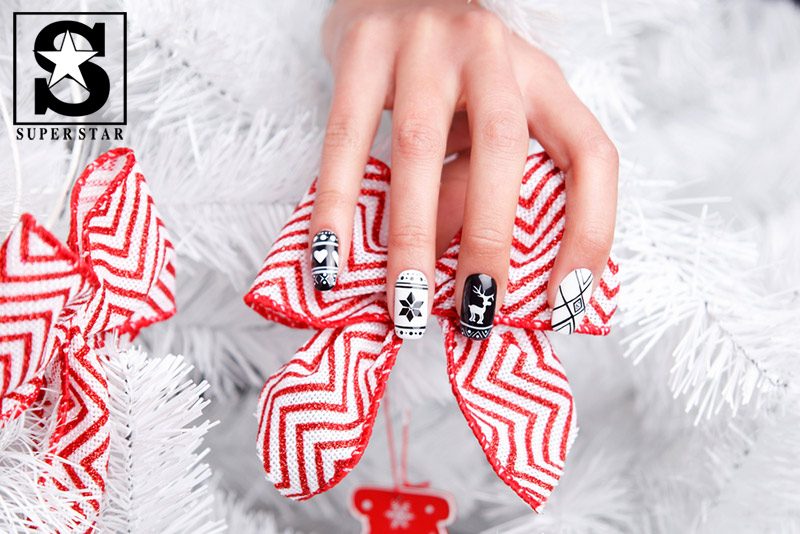 2. Green colors with Christmas atmosphere
You can choose number 127 – Hey Babe and 57 – White, 200 – Strawberry Daiquiri. Let's see the result!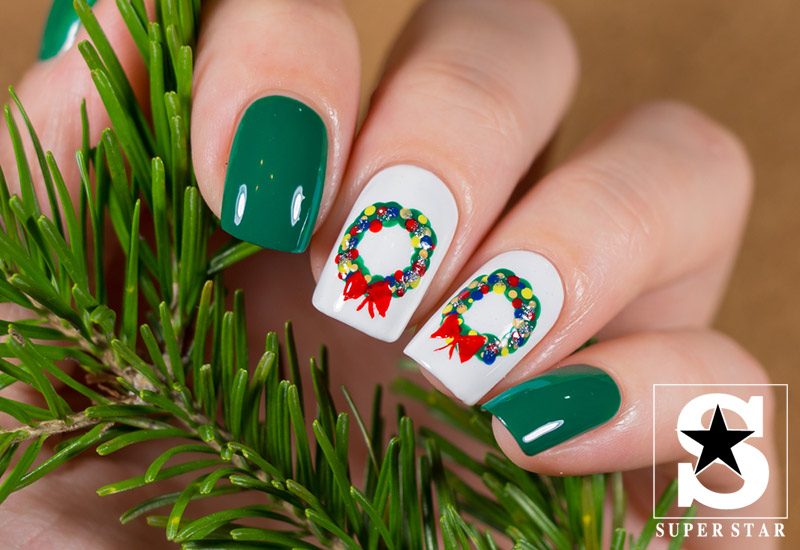 3.  Snowing with blue and purl colors
Do you still remember Elsa princess? This nails for Christmas will help you become Snow Queen right away. Let's try with 95 – Blue Sky in Super Star 216 colors collection and enjoy!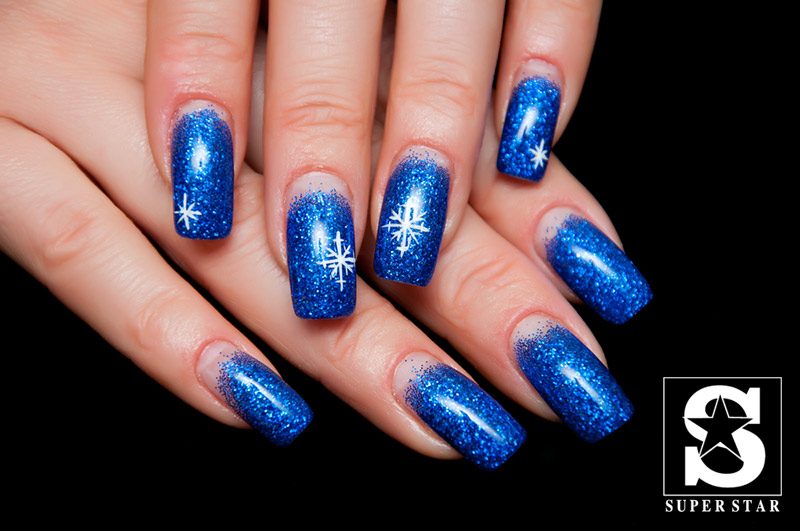 4. Become Snow Princess with Red and Yellow nail
Don't forget that in the Christmas will appear too many special characters like Santa Clause, Snowman and Snow Princess.
Let's enjoy with 180 – Christmas Red and 83- Copper Rettle, the miracle will appear.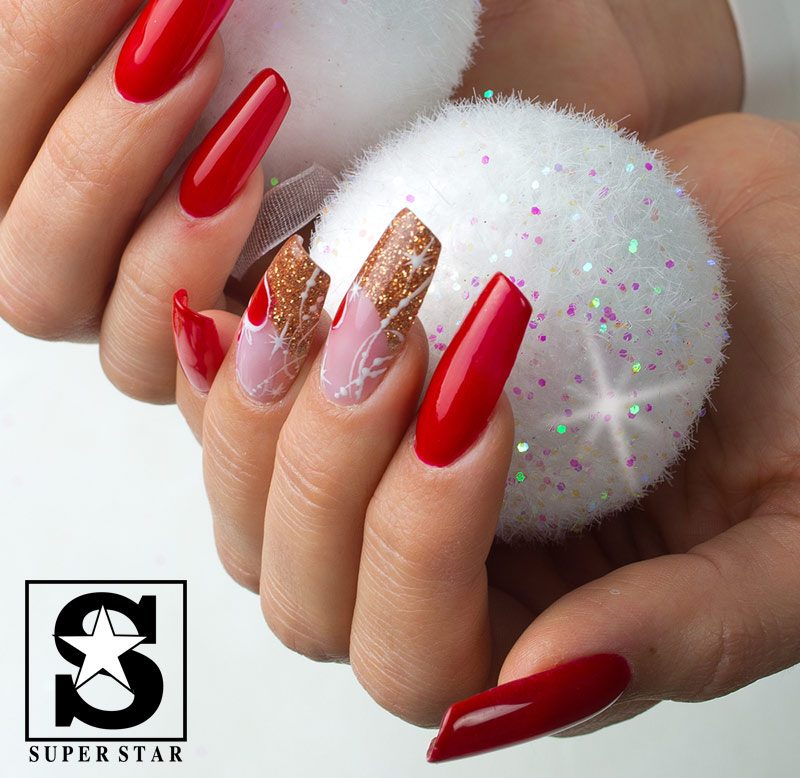 5. Nails for Christmas season with Pink and Red
We are too familiar with pink and white nails but in this especially why don' t try with pink and red? You can add sort of Summer in the Hamptons – 64.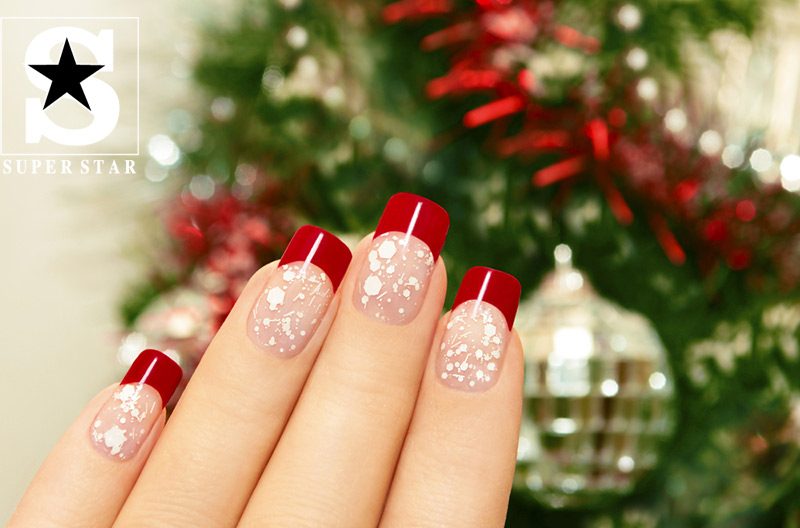 6. A combination with blue, white, grey and purl colors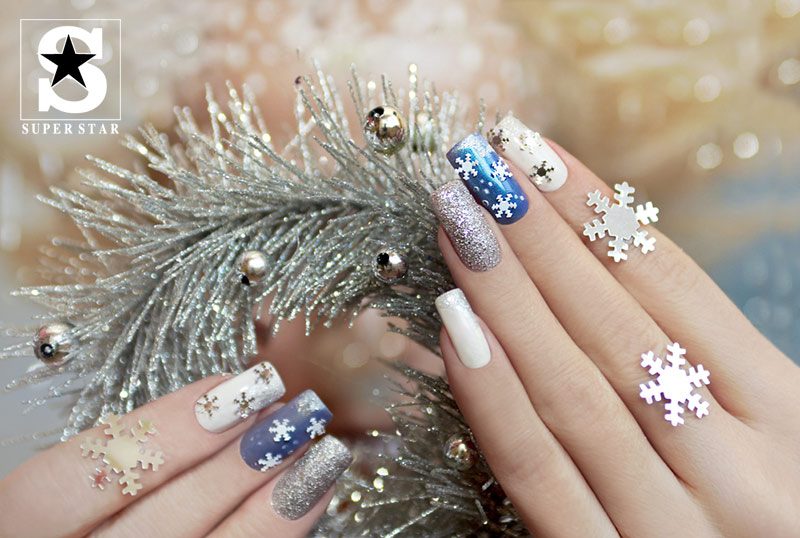 7. Dark colors number 60 – Blue Suede Shoes and 83 – Copper Rettle
Let's create wild in the Christmas season, why not? You can get this nail with dark colors and some special bright colors as Copper Rettle. Bring the secret to you!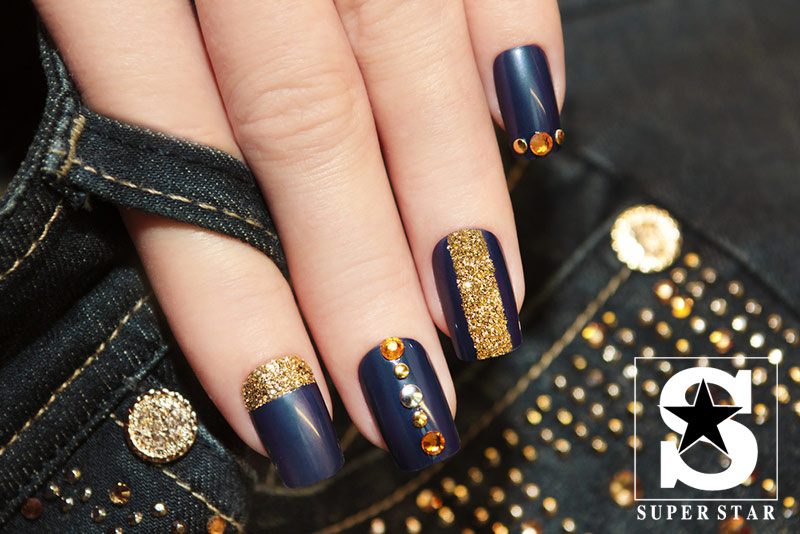 8. Don't forget the purple color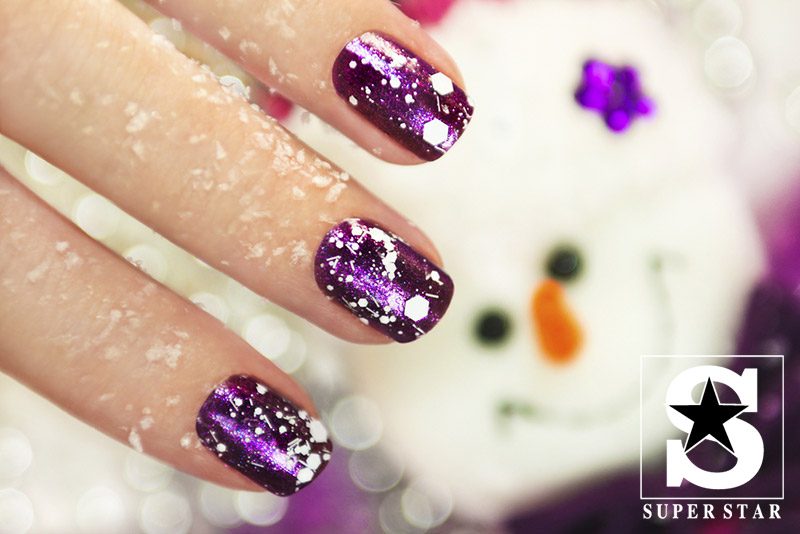 9.  Cute with the shape of decorating in the Christmas season
Do you feel them so familiar? Exactly, you can create the nail so cute with the shape of decorating in the Christmas season like as Reindeer, Ribbon, so on.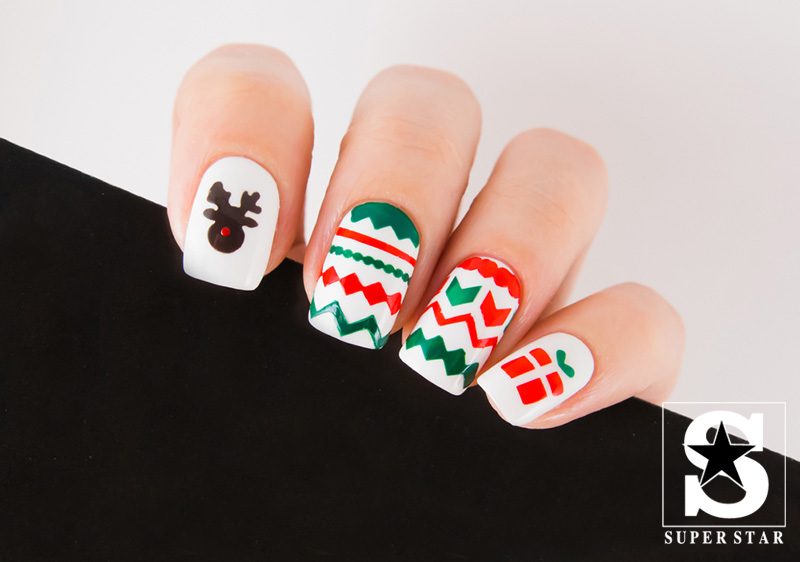 These Top nails for Christmas season in this year are the only suggestion for you, but you can create new nails by yourself. Let's try with Super Star, surely you will get more wonderful from dip powder, gel polish, nail polish,…