Top 10 sample dark color nails trend you should try!
In this year, especially at the end of the year when the time peace is around by the winter. That is the reason dark colors is impressed with many people than other colors in this weather. Some top sample dark colors nails below will show you see clearly and details why they are highly appreciated during this time. Now, Let's explore!
The combination between brown  and black tone with pattern rhombus
You can refer with number 001 – Black, 37 – Nude and pattern rhombus which is created by white – number 57.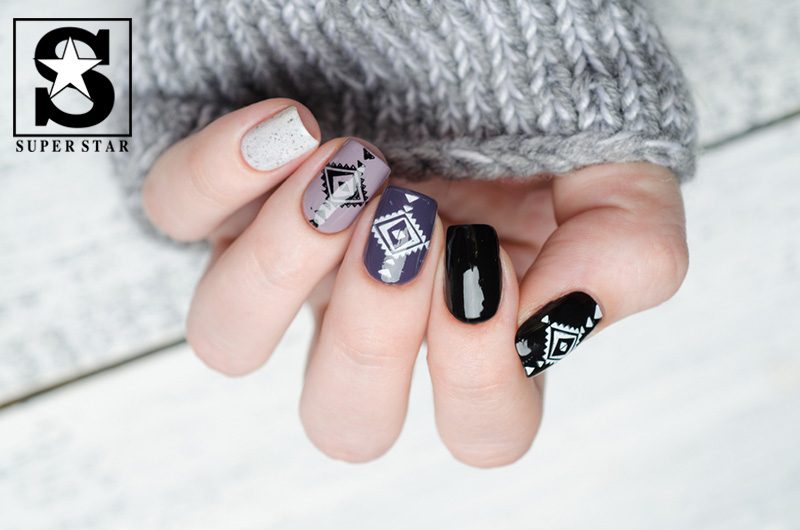 2. The combination between dark pink  and black tone
You can try with number 001 – Black and Number 201 – Baby pink. Like Black Swan is preparing to become a beautiful Swan, like that!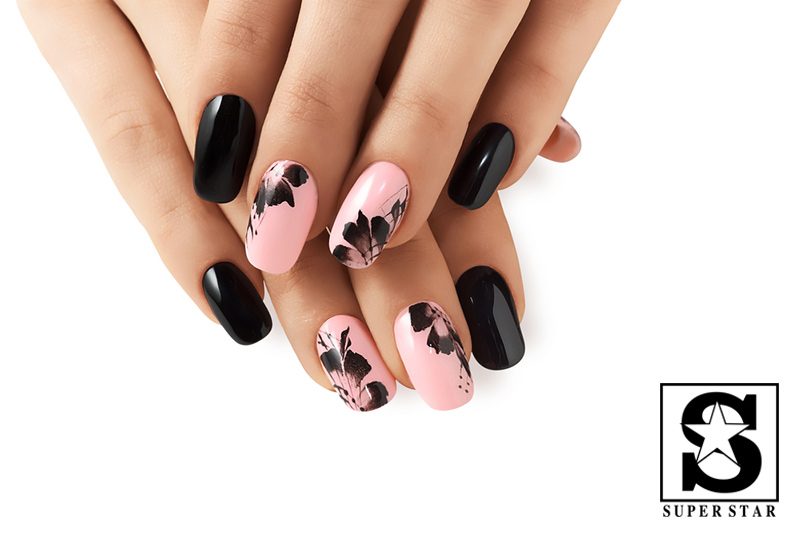 3. The combination between black and nude tone attach stone bling
Mystery and power are what this nails sample is presenting. Beside that this nail helps you become more luxury. Why not do you try?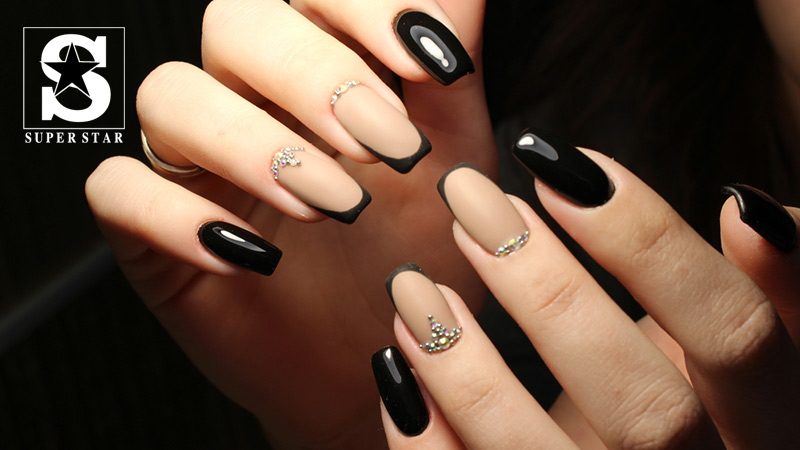 4. Marble with Black & Pink, White
Let's created difference among oppositions colors as Dark colors like Black and Bright Colors like Pink, White. Besides that, you can make new styles with these colors and new art that is marble. Try to feel this!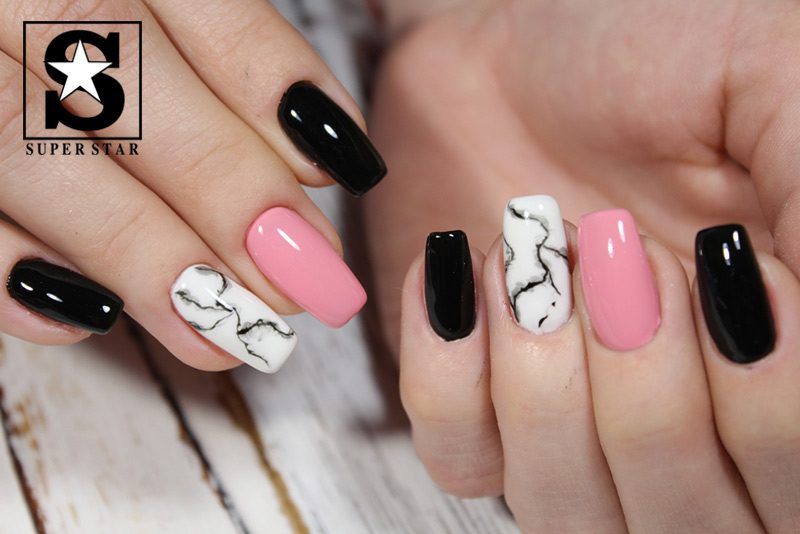 5. The combination of cold color and dark colors
You can try with number 103 – Babe Blue and Number 48 Stonehenge in Super Star 216 collection.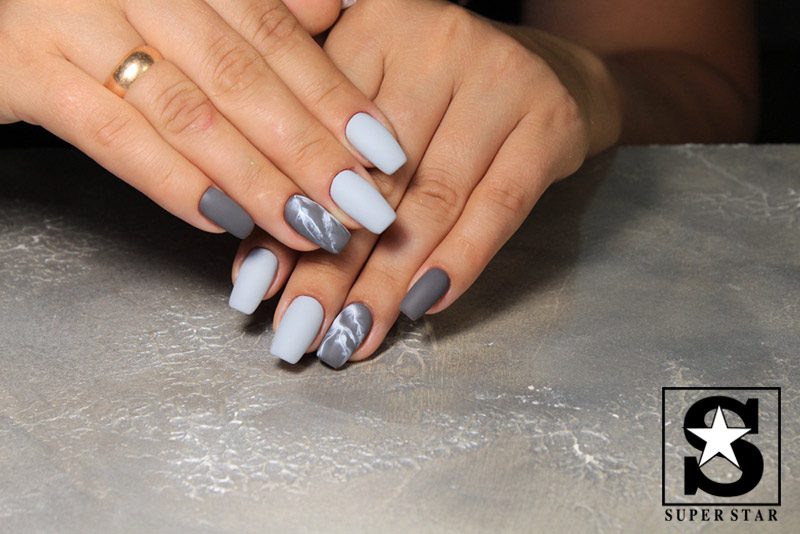 6. Gorgeous with black tone and bling stone 
You can use dip color powder to make this nail sample easily.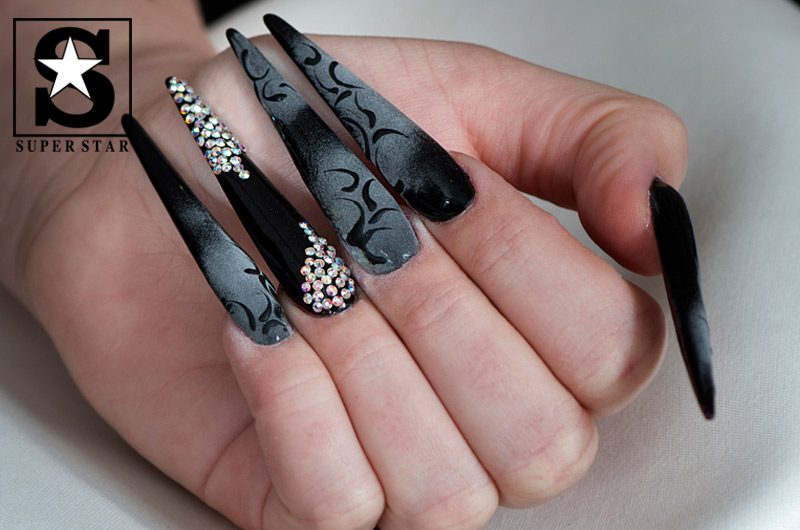 7. Simple nail sample with curves pattern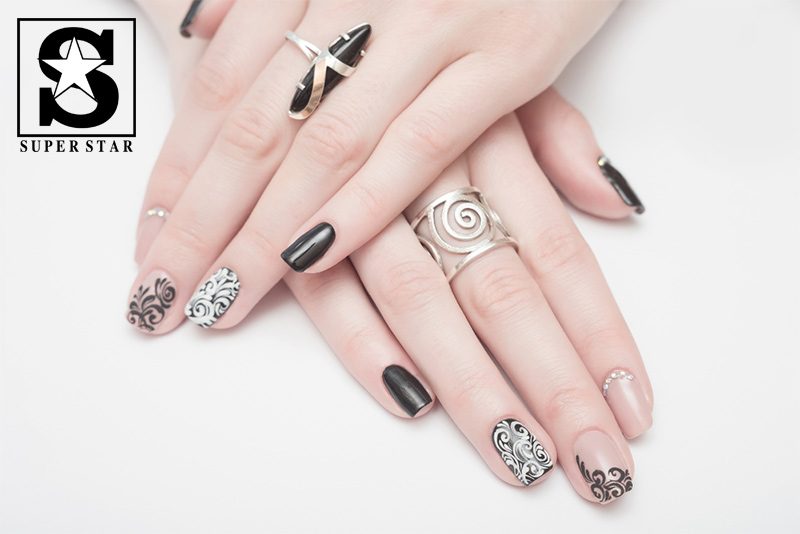 8.  Pure black with dip powder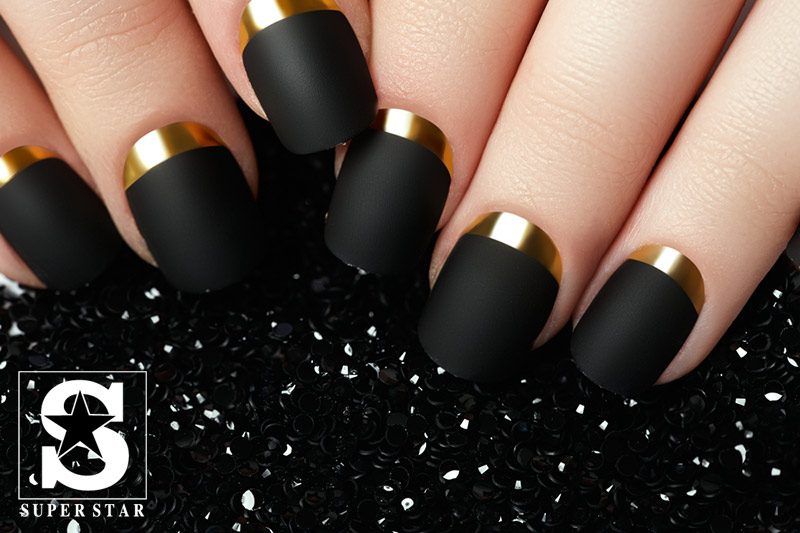 9. Chocolate – Number 169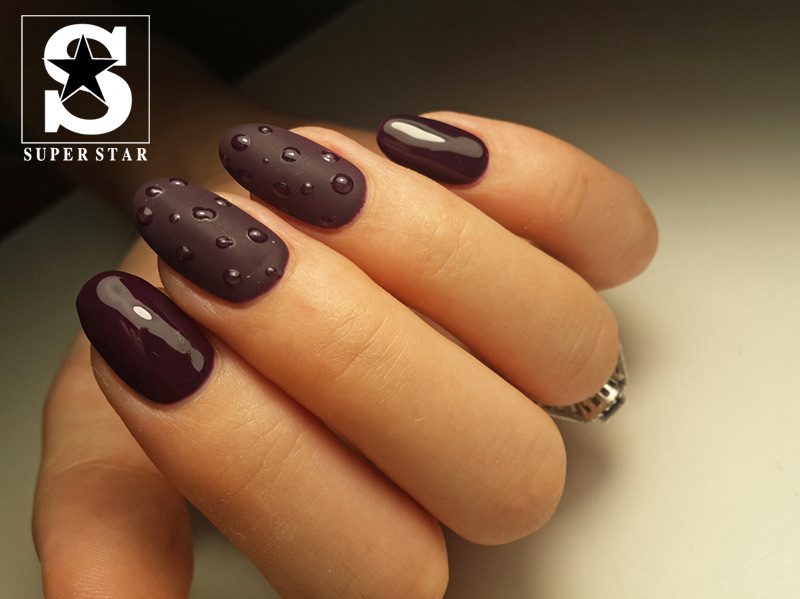 10. Impression with gold metal and black color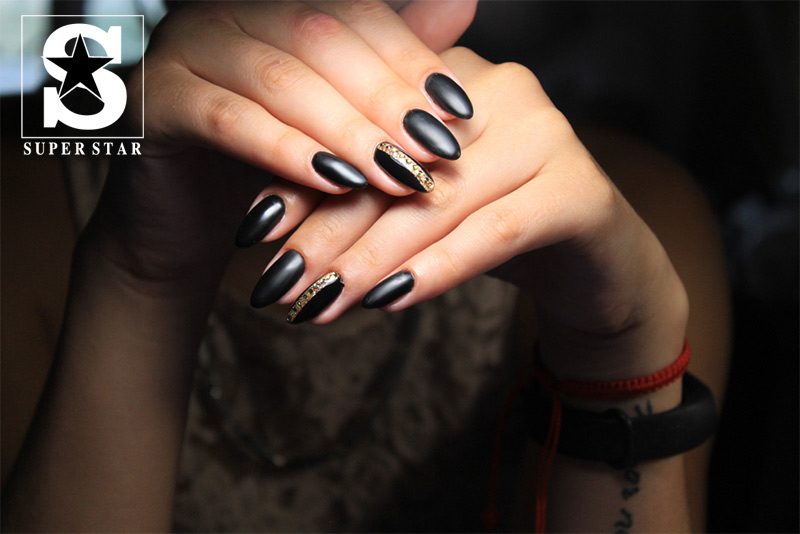 These images are some suggestion to your nail if you wanna follow a new trend. However, this is only offered to you refer, Super Star encourage you can see to study and create new nails sample by yourself. That will make you feel happy and get higher in nails.