Dip Powder is the trend and the number one choice for nail salons. Super Star dipping powder is a brand used by many fine nails. So, Why should choose Super Star dip powder?
Some highlight characteristics Super Star dip powder:
Direct from the manufacturer

 No Discontinue

 216 Plus Color Matching 3IN1

No Chip – No Wrinkle – No Running – No Marble

No Liquid, No Yellow Nail

Non-See Through

Non-Toxic – Odor Free 

Dip only 2 times

Easily to take off 5 – 7 minutes

Never Color Change
Easily made at home and specially matched colors with SuperStar's lacquer and Gel up to 95%. Something that no other manufacturer in the world has done yet. With Super Star dip powder, you can make 3D acrylic flower nails simple, besides that, you can dip, acrylic, Ombre,… and moreover.
Features from the Super Star Matching 3 in 1
Super Star Dipping Powder matches the long, shiny color of the powder. If other dip powder must be dipped many times to color, dip powder of Super Star just dipped from 1 to 2 times the color is very beautiful.
Color is always the strength of Super Star when the dipping powder products match 3 in 1 color is very beautiful, along with the most color today. With a collection of 216 Collection of 216 different colors, you can easily choose to suit your style and personality.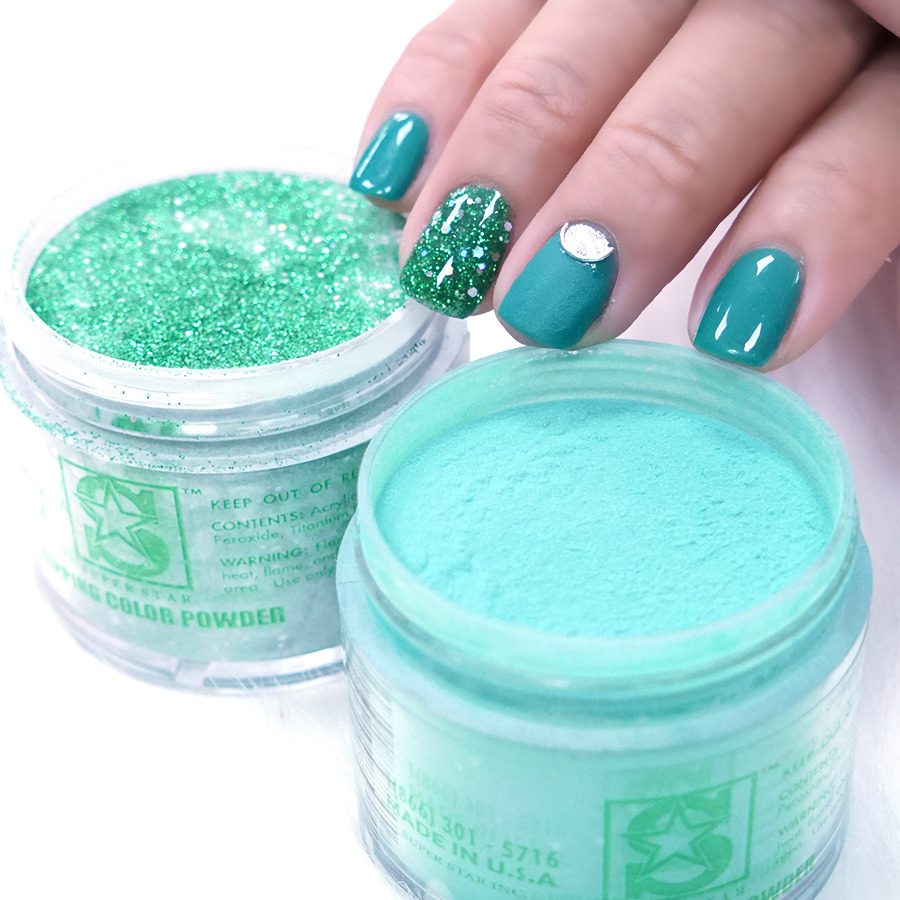 One point that can not be ignored and most special of Super Star is matching 3 in 1 technology with the perfect match ratio of up to 95% today. One color of Super Star consists of 3 sets of nail polish + gel paint + dip powder.
Super Star dipping powder does not stick to the customer's fingernail so when dipped, just use a light brush to clean it. When taking steps to remove or remove the powder is very fast only 5 to 10 minutes.
The size of the dip powder jar of Super Star is also larger, manufactured in line technology MADE IN USA but the price is very reasonable.
Super Star dip powder emulsion does not contain any liquid or primer chemicals, so it is not toxic to nail technicians and customers. Super Star products take the safety factor to the top, to meet the beauty and health needs of users.
Refer to the preparation steps for dipping powder
With conventional dip powder, you need to use a nail file before dipping. This will affect the nail and lead to your nails are not healthy, thin and brittle. With Super Star dipping powder you will not need to use a filing machine, just slip it over to give you a rough finish. To prepare the steps for dipping powder should have: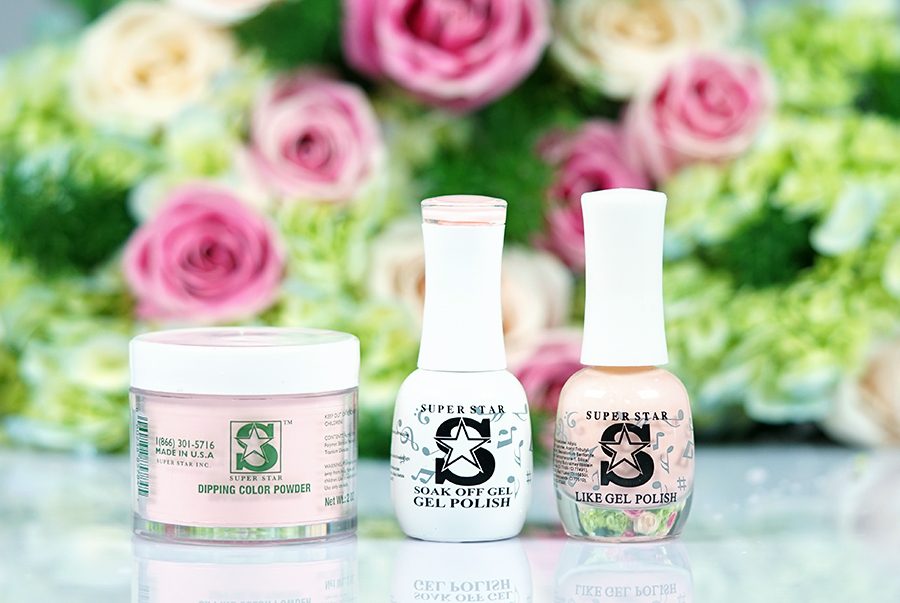 3 in 1 set of dipping powder matching products including nail polish + gel + dip powder.
Dipping Primer protects nails from dipping.
Dipping Base creates a firm grip that keeps the grit off and also protects the nails.
Product Activator makes the color more brilliant, protects the dipping powder layer, not cracked.
Top gel protection product + longer gel coat and more gloss.
Tools for filing, files, brushes, grinders.
Gel light (may or may not be the way you dipping powder).
Watch the video Super Star Dip Powder Matching 3 in 1 – Best Dip Powder Products
Read more >>