All about nails with Chartreuse color – Explore secret from a combination between Green and Yellow!
Before we've started Subject "nails with Chartreuse color", you should know what is Chartreuse color? The reality, Chartreuse color is a combination of pale green and yellow. Using Chartreuse colors on nails will help you become open-minded, imaginative. Especially, the chartreuse color can look great when combined with the dark colors will make interesting appearances.
Meaning of the Chartreuse color:
Chartreuse color can bring power energy also enthusiasm
It can encourage us to enjoy natural peaceful
Besides that, Chartreuse colors can help increase positive thinking and optimism
Because chartreuse is made up of yellow and green, two colors which are strongly associated with envy and jealousy. The same association can be made with chartreuse.
Nails with Chartreuse color and daisy – Why not?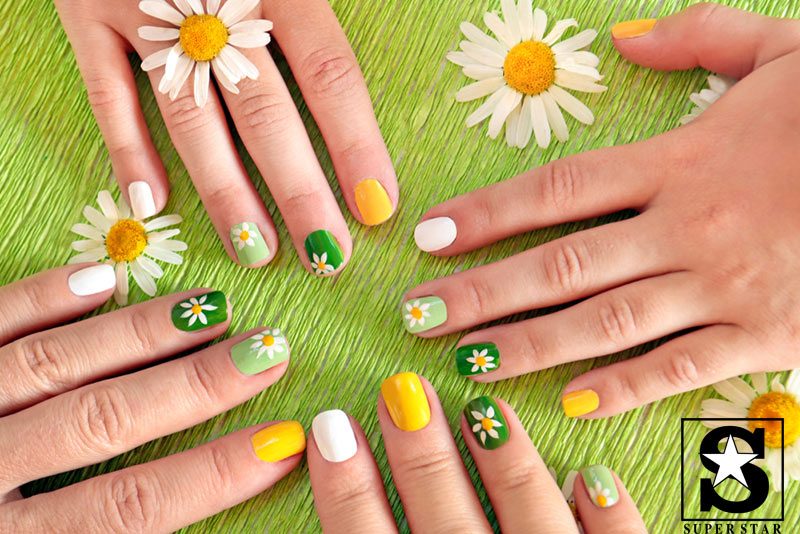 2. Nails with Chartreuse color and kiwi – so impressed!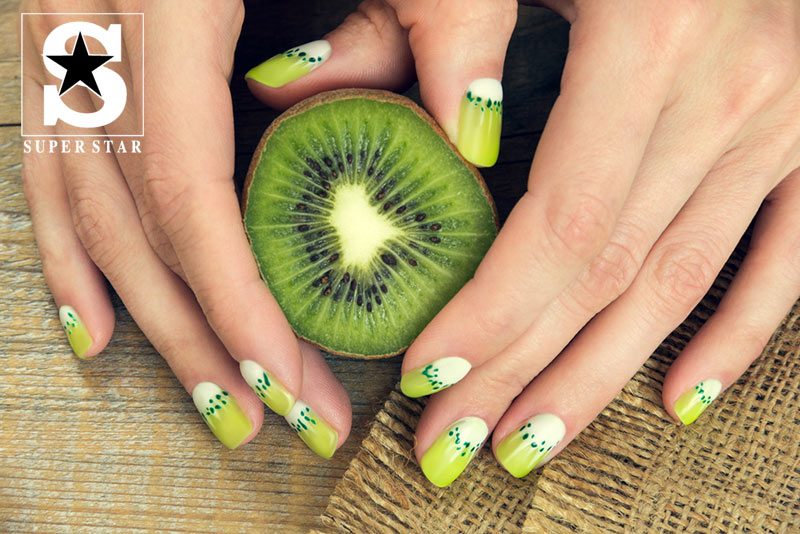 3. Nails with Chartreuse color and Orchid – Do you want to try?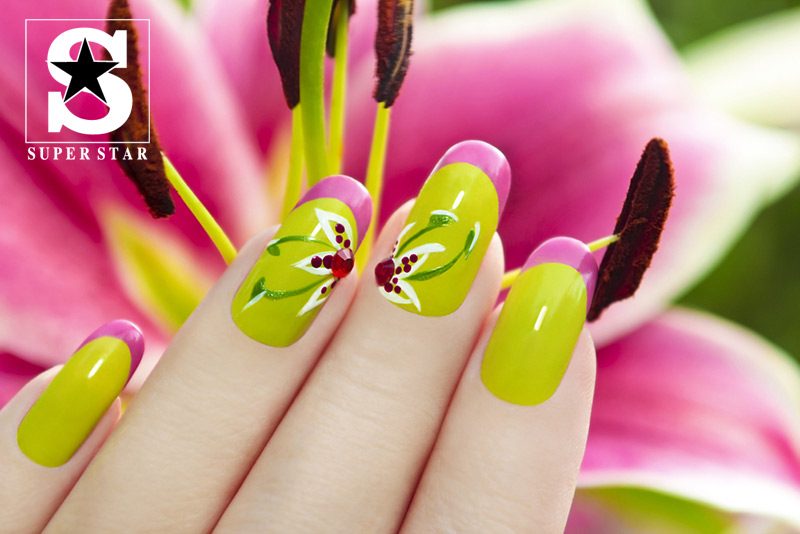 4. A combination between chartreuse and dark green – Number 4 in 216 collection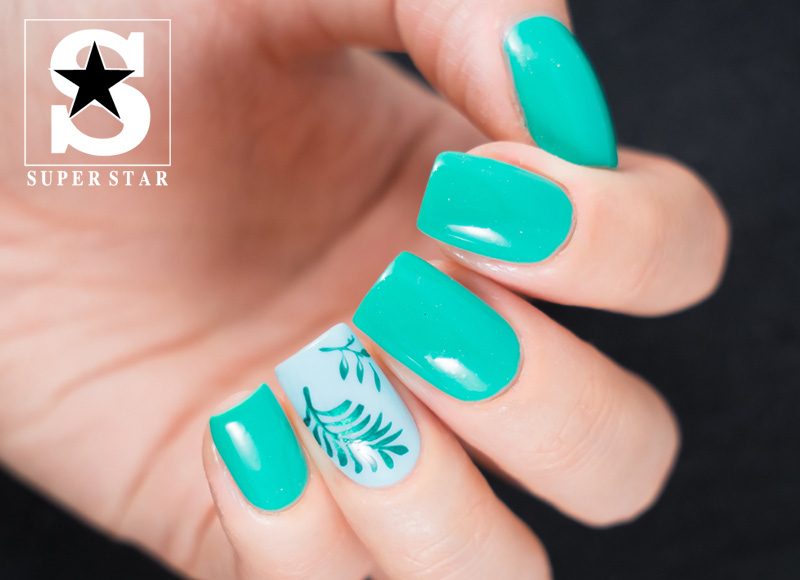 5.  Acrylic 3D and stick bling stone with chartreuse color, dark green color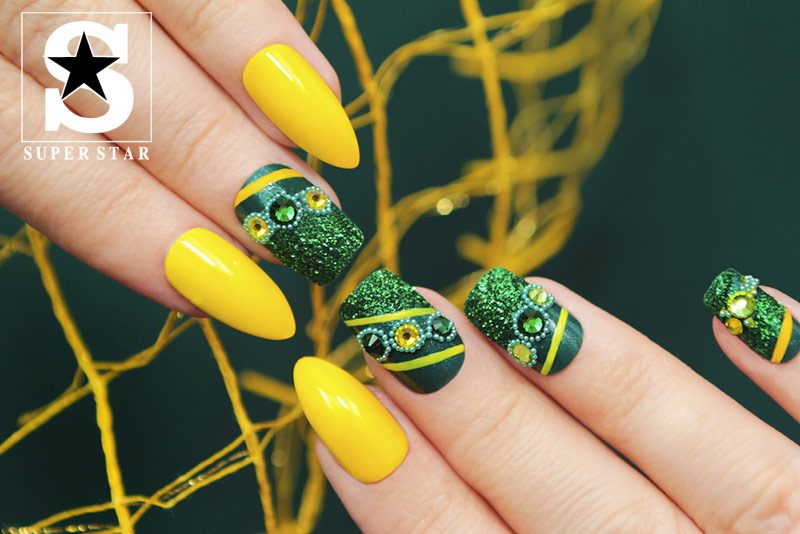 6. Impressed and gorgeous – nails with Chartreuse color and watermelon styles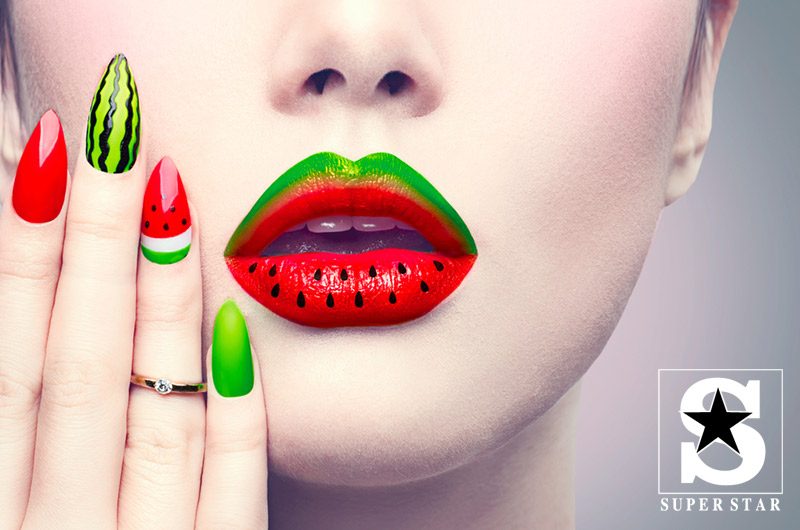 7. Marble – Do you like it?
8.  Color emulsions and Chartreuse color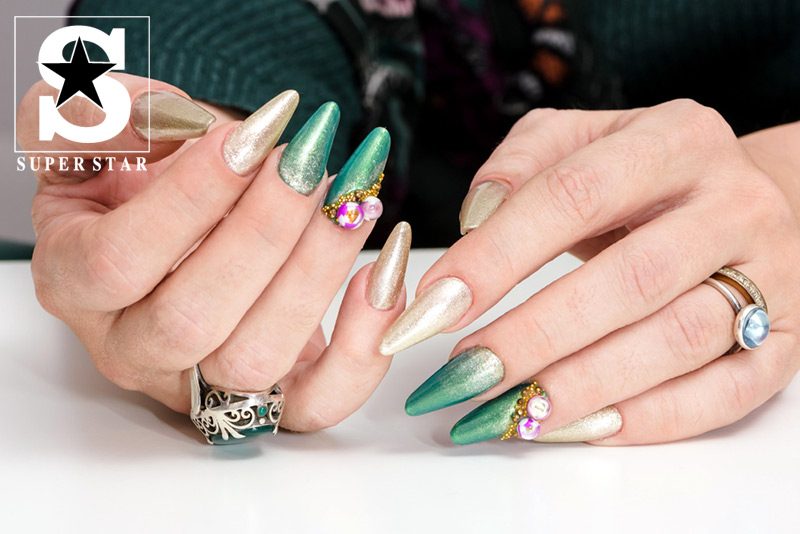 9.  Colorful and crazy with number 33, 129 and 210 in Super Star 216 collection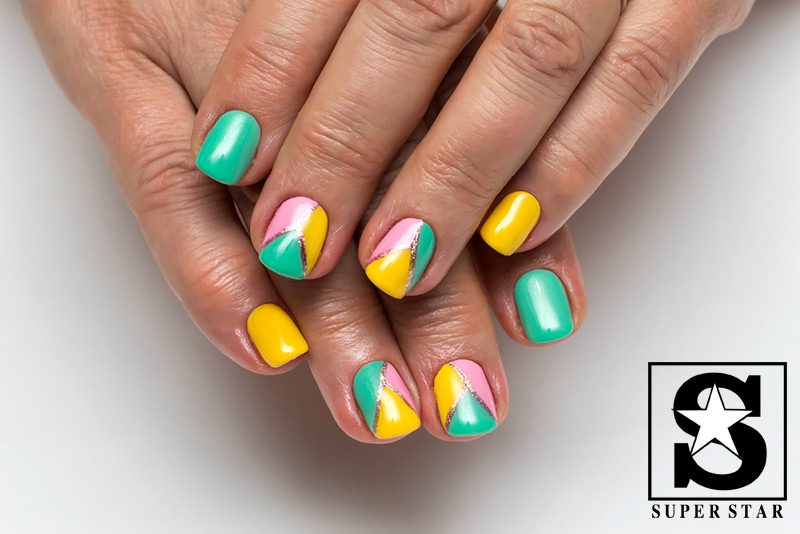 10. Pure with chartreuse color and dip powder, let's try with Super Star!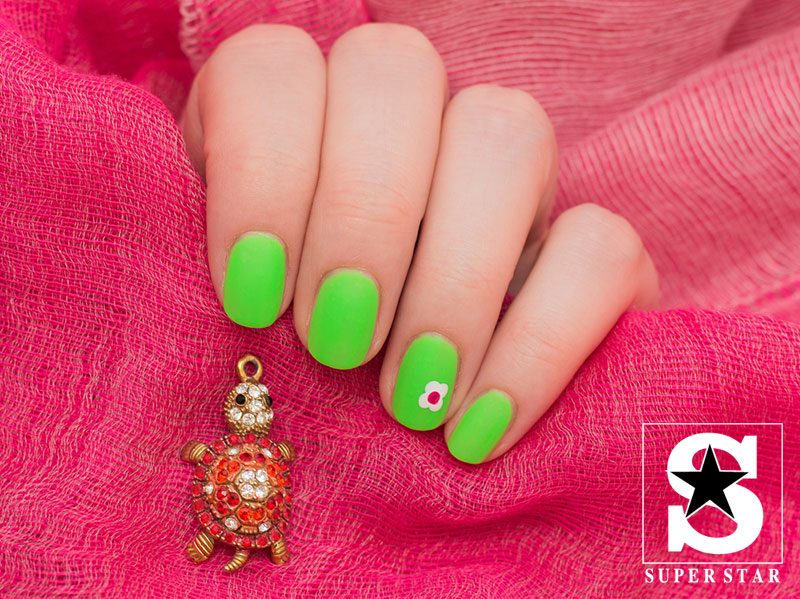 These nails are only some suggestion to you can refer and create your nails impressing what you love. Chartreuse color is one of the interesting also challenge. To become a good nail manicurist, let's try and see the difference. And don't forget to use our product, there are Nail polish, Gel polish, Dip powder. Especially, dip powder – gel – nail polish can match, not only dip powder is easy to dip but also acrylic 3D, Ombre, etc…