Exploring Orange color nail designs – Hot trend colors in this year
Are you love Orange color? So well, let's explore it through Somer Orange color nail design. Hope you will find out something interesting this tone color. Let's  Go Now!
What is orange color means?
Orange is truly the mixed the blend of red and yellow, the colors of a mixture the energy associated (red) and the happiness associated (Yellow). So, Orange is a mean of joy, warmth, sunshine, enthusiasm, success, creativity,  determination, health, stimulation, fun, enjoyment, balance, freedom, etc
Why you should choose the color orange on your nails:
Orange is representative of autumn with leaves, pumpkins, and Halloween. And the color orange is often used as a transitional color or to represent a transition, change of some kind.
Bring feelings of heat and fire, as well as fresh fruit. When combined with the color green, the colors elicit feelings of adventure and tropical destinations.
Exploring Orange color nail designs  through these picture in below:
1. Try with pure orange on the nail with Super Star dip powder 
One of the impressing with the color orange is pure orange on your nails. Don't need you must be a professional manicurist, you can create perfectly nail designs.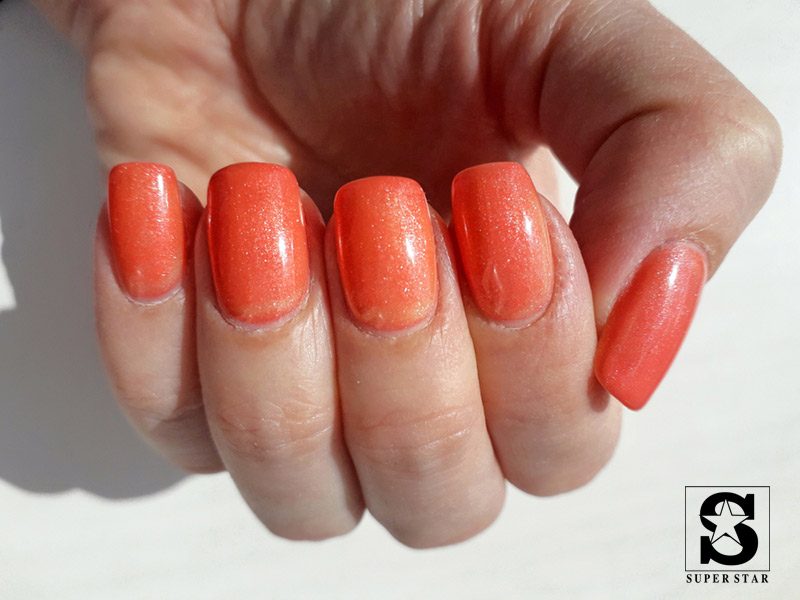 2. Orange color nail designs – Let's try with number 93 ( Neon Orange) in 216 Super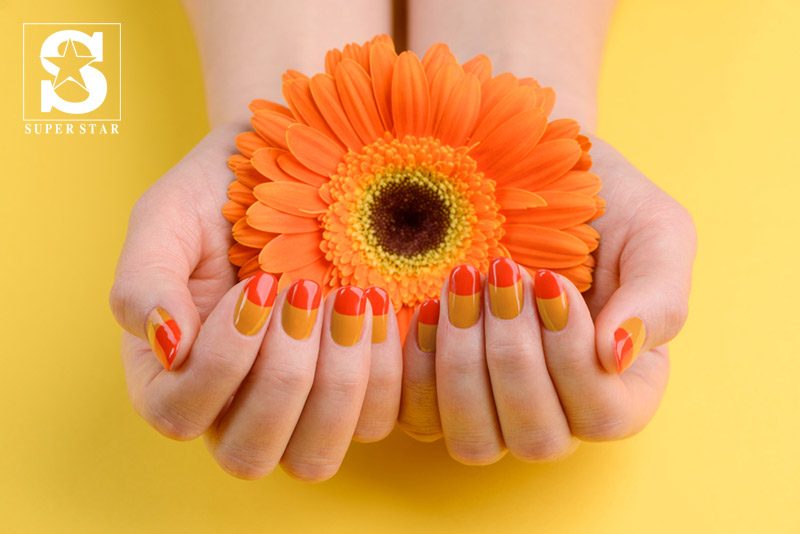 3. Another feeling with dark orange tone, you can see clearly it has mixed between red and orange.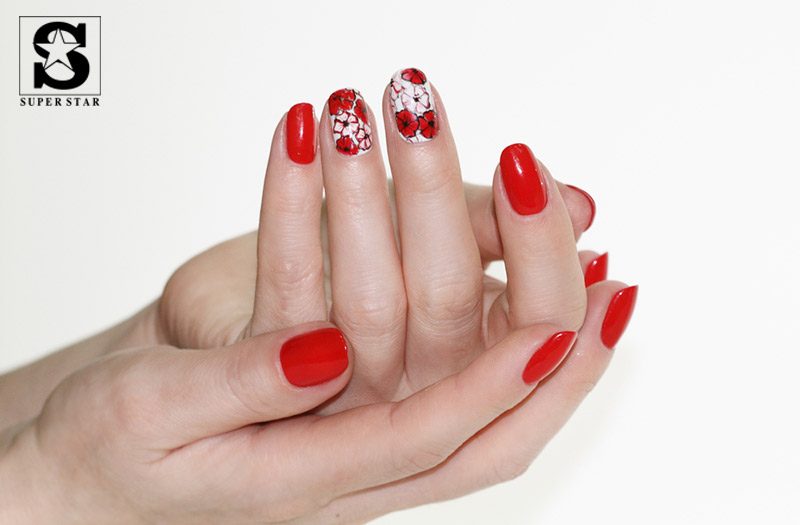 4. Impressing Orange color nail designs with pattern looking familiar but stranging, like that!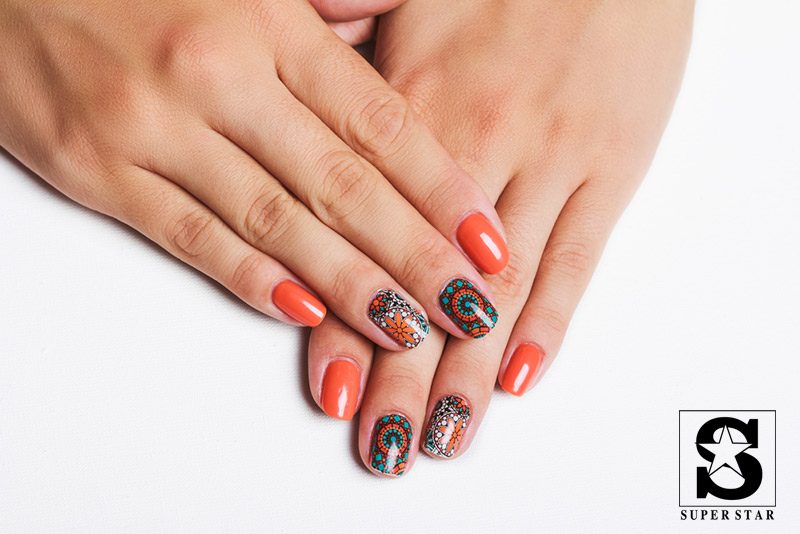 5. Missing to Autumn through orange in Super Star, Maple leaves pattern how is enough to your heart vibrate?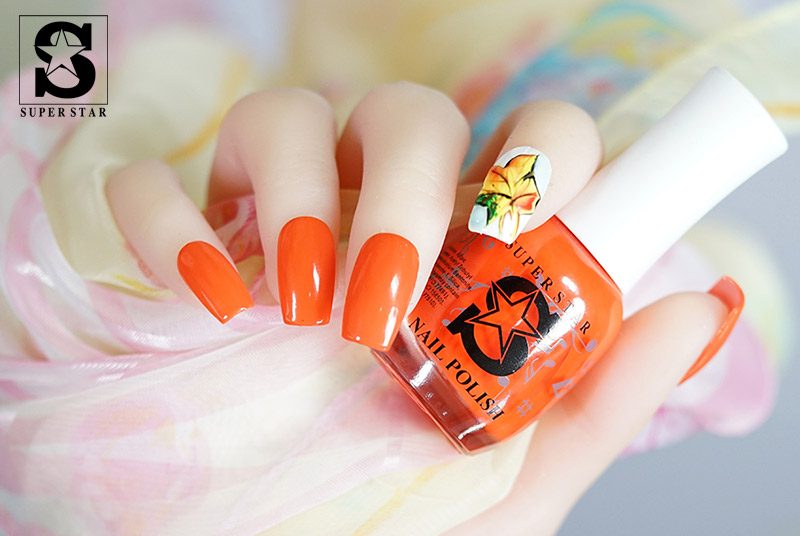 6. Orange color nail designs with mixed between orange and brown color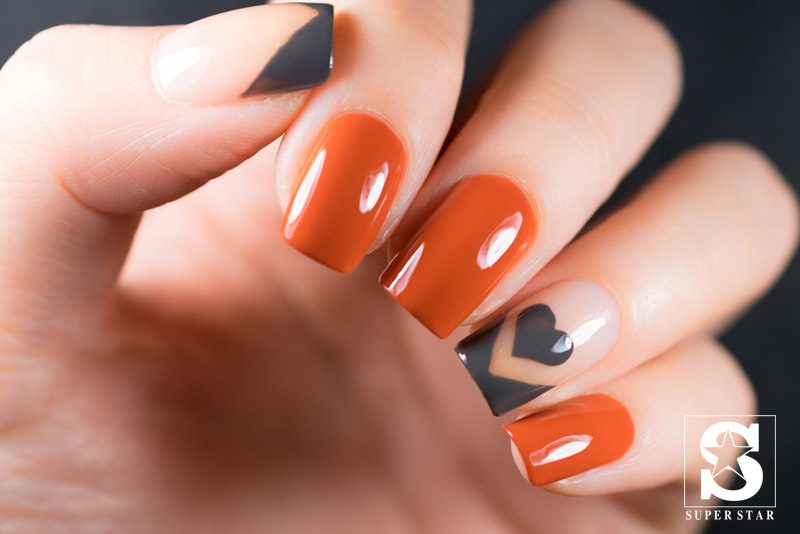 7. Interested with Tulip style, do you love this nail?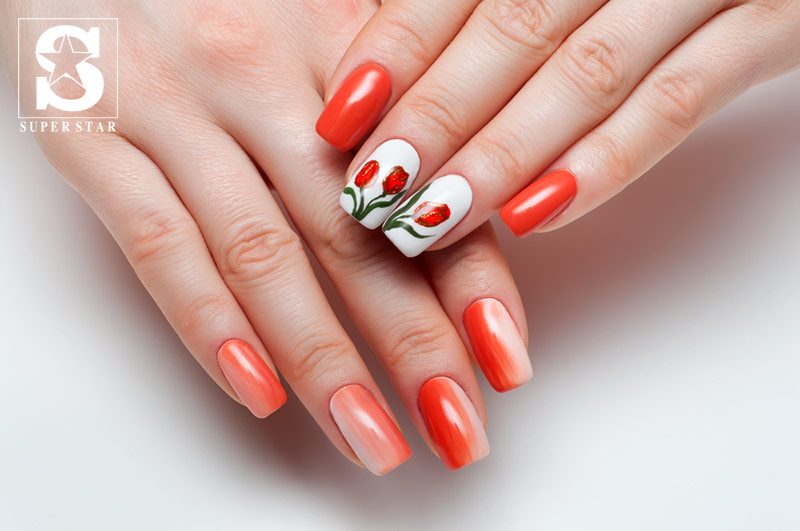 8. Autumn and Maple Leaves, you can make this nail design with number 93 and 129 in Super Star's 216 collection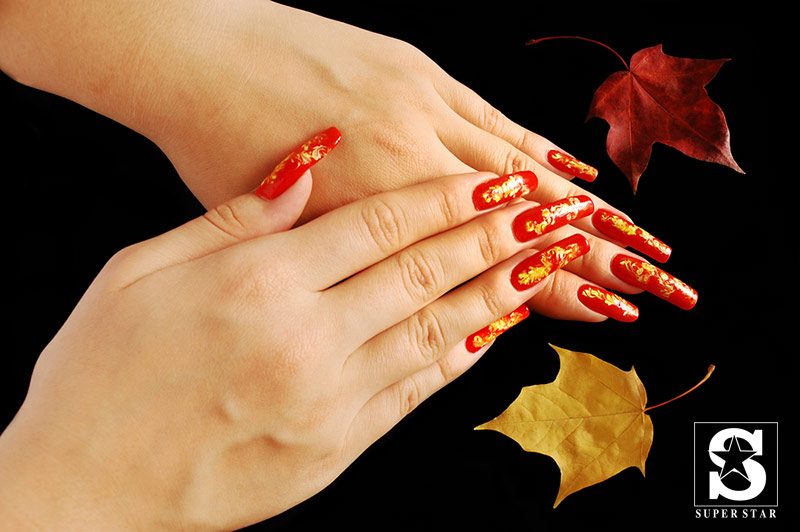 Do you love the color orange and getting new nail? Let's tell Super Star to find your colors what you love, surely you will happy when see the right colors.